01. After Belongings, 2023
Editorial & Information Design
After Belongings delves into how individuals achieve inner peace by creating and discovering space, whether physically or mentally, through the use of their personal belongings. The book features subtle and sophisticated typography, complemented by a thoughtfully designed grid system, white spaces, and delicate thin lines.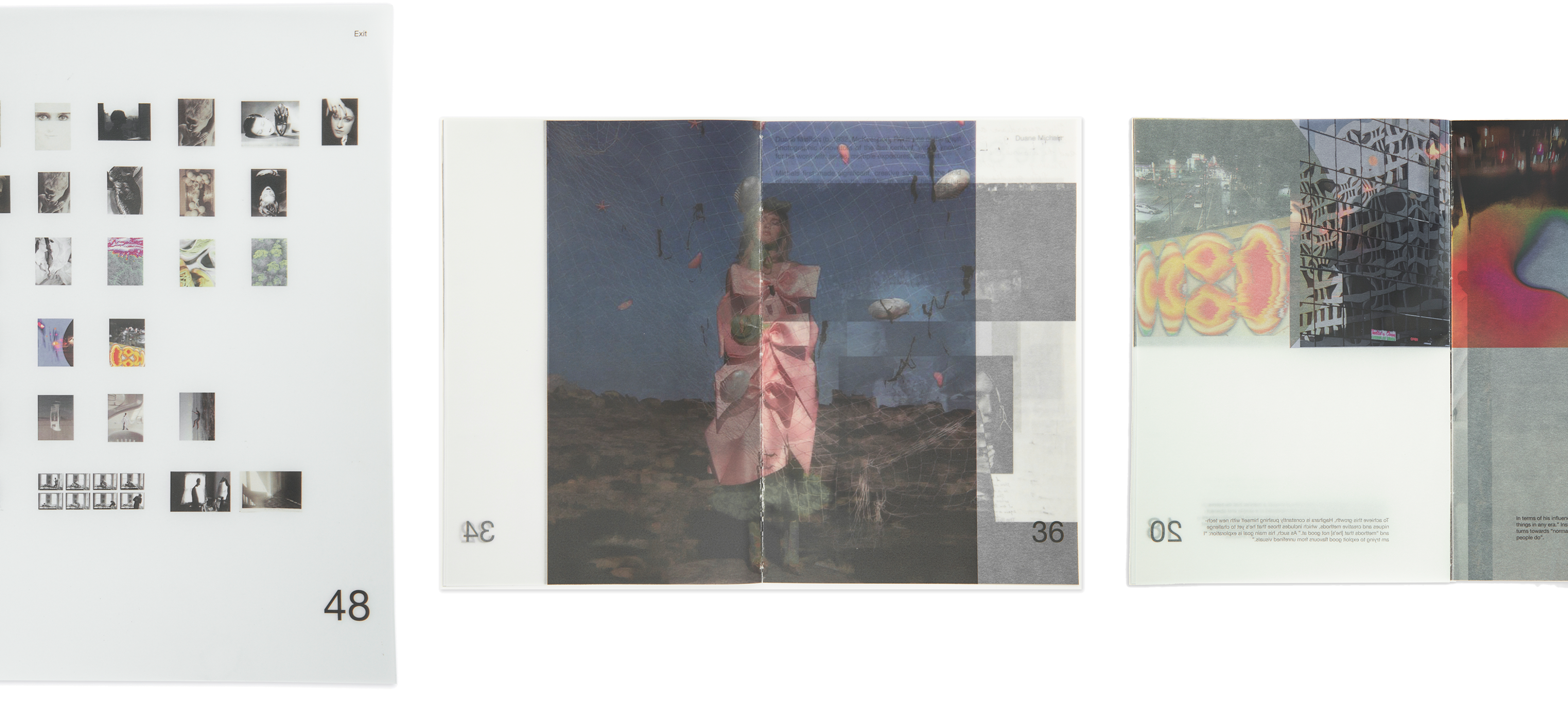 02. Middle of the Night, 2022
Editorial Design
Middle of the Night is a book created to make an immersive experience of visiting a museum for the readers. It holds an art exhibition and collects artworks on the theme "dream" by four artists. Each artist has their own sections (exhibition rooms) that are intended to be arranged differently from the others to display their unique works.

Vellum;
Saddle Stitch.
03. Echo, 2022
Branding & Packaging Design
Through our EchoOrbit membership, we cultivate an exclusive, yet welcoming community. Here, every note, every product, every experience is a reflection of you, finely tuned to elevate your life.

About the brand

Echo aspires to be the resonating force in the well-composed symphony of your life, curating a distinct lifestyle experience tailored for the young and discerning.

With an eye for detail and a pulse on what's audaciously designed and trend-setting, we offer a unique range of high-quality skincare, makeup, apparel, and home decor.

Echo:
EchoOrbit: The Exclusive Community
04. @Jya
Web Design, Photo Shoot